New Hope Uganda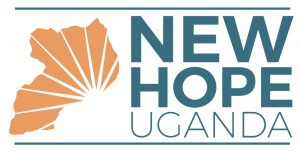 New Hope Uganda was founded on the belief that God wanted family for the thousands of orphaned children in Uganda following a brutal civil war.  In 1988, New Hope Uganda began ministering to a few of these fatherless children and today has grown into a work that is impacting generations with the Fatherhood of God.  It was in that very first year that missionaries from the Evangelical Bible Church of Dickinson, ND went to Uganda to help establish this ministry.  EBC has been a supporter of New Hope Uganda from the beginning.
New Hope Uganda reaches hundreds of orphaned, vulnerable, abandoned, and special needs children for Jesus through ministries at Kasana Children's Center, Kobwin Children's Center, and Musana Camps.  Communities and churches are impacted globally through the New Hope Institute of Childcare and Family.  The New Hope Institute serves as a training ground for many missionaries to Uganda, where they are trained in Biblical teaching and instruction inside of the cultural norms of Uganda.  Local pastors are offered personal and ministry leadership training through New Hope's Pastoral Training Institute.  Christian education reaches both orphans and families through New Hope's primary and secondary schools.  All have access to on-site medical clinics and can participate in independent community churches birthed from those the Lord has reached through New Hope Uganda's ministries.
New Hope Uganda forms a multi-cultural team focused on shared service and the equipping of indigenous peoples to carry the message of Jesus.  New Hope seeks to bring the Fatherhood of God to  the fatherless through family structures, Christian education, and biblical self-sustainability.