Musana Camps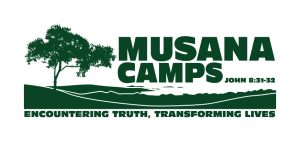 As a ministry of New Hope Uganda, Musana Camps seeks to prepare and equip the youth of Uganda to live their lives according to the Biblical model of manhood and womanhood.  With nearly half of the Ugandan population aged 15 years or younger, timing is critical to reach the next generation.  This time-sensitive mission is being accomplished in a camp setting, but is also being lived out in the rural communities that surround Musana Camps.
A new, on-site medical clinic is being equipped and staffed to serve the camps and the local community.  The clinic is operated by our clinical officer, and assisted by a newly hired nurse (Aug 2017).  The clinic serves a rural population within a 20km radius of Musana Camps, including the thousands of Ugandans that live on the islands of Lake Victoria.
A school has been established to provide christian education to the staff at Musana Camps, and the community, as well.  Plans are underway to bring in another six students for 2018, which will also allow us to hire a second teacher.
The Musana community church serves this rural area, and is also growing.  The church is seeking its first Ugandan pastor to help minister to the people of the surrounding villages.  We battle against beliefs of witchcraft and idolatry, confronting those beliefs with Truth.
Woven Hearts of Hope is a ministry to the women of the neighboring village, providing them with an opportunity to make crafts which can be sold to a larger market in the USA.  The impact of this ministry on the women of our villages is incredible, and has allowed the families access to stable income that allows them to put food on the table every day.  Visit this ministry on Facebook, or at www.wovenheartsofhope.net.
Musana Camps maintains several enterprise business to provide auxiliary funds for camp operations, and also to provide additional jobs and stewardship through the resources God has provided.  We raise goats which are sold as meat to the community, or used in the camps as a way to reduce our food costs for our operations.  We manage the land through selective harvesting of trees for timber.  We partner with neighboring farmers to utilize our land for food crops.  Finally, we maintain a herd of cattle for dairy production for the camp and staff.
The Sinklers were called to help administrate this growth, facilitating the organization and leadership of each area of ministry.